[{"min_screen_width":"0","max_content_width":"90%","content_position":"left","padding_top":"0px","padding_bottom":"300px","images":[{"image":{"ID":32499,"id":32499,"title":"merchant acquirer mobile","filename":"merchant-acquirer-mobile.svg","filesize":68870,"url":"https:\/\/www.ppro.com\/wp-content\/uploads\/2022\/08\/merchant-acquirer-mobile.svg","link":"https:\/\/www.ppro.com\/acquiring-for-payment-platforms\/merchant-acquirer-mobile\/","alt":"merchant acquirer mobile","author":"7","description":"","caption":"","name":"merchant-acquirer-mobile","status":"inherit","uploaded_to":30358,"date":"2022-08-26 13:25:30","modified":"2022-08-26 13:25:37","menu_order":0,"mime_type":"image\/svg+xml","type":"image","subtype":"svg+xml","icon":"https:\/\/www.ppro.com\/wp-includes\/images\/media\/default.png","width":0,"height":0,"sizes":{"thumbnail":"https:\/\/www.ppro.com\/wp-content\/uploads\/2022\/08\/merchant-acquirer-mobile.svg","thumbnail-width":1,"thumbnail-height":1,"medium":"https:\/\/www.ppro.com\/wp-content\/uploads\/2022\/08\/merchant-acquirer-mobile.svg","medium-width":1,"medium-height":1,"medium_large":"https:\/\/www.ppro.com\/wp-content\/uploads\/2022\/08\/merchant-acquirer-mobile.svg","medium_large-width":1,"medium_large-height":1,"large":"https:\/\/www.ppro.com\/wp-content\/uploads\/2022\/08\/merchant-acquirer-mobile.svg","large-width":1,"large-height":1,"1536x1536":"https:\/\/www.ppro.com\/wp-content\/uploads\/2022\/08\/merchant-acquirer-mobile.svg","1536x1536-width":1,"1536x1536-height":1,"2048x2048":"https:\/\/www.ppro.com\/wp-content\/uploads\/2022\/08\/merchant-acquirer-mobile.svg","2048x2048-width":1,"2048x2048-height":1}},"opacity":"100","position":"center","width":"80%","offset_top":"360px","offset_left":"0px"}]},{"min_screen_width":"425","max_content_width":"90%","content_position":"left","padding_top":"0px","padding_bottom":"600px","images":[{"image":{"ID":32499,"id":32499,"title":"merchant acquirer mobile","filename":"merchant-acquirer-mobile.svg","filesize":68870,"url":"https:\/\/www.ppro.com\/wp-content\/uploads\/2022\/08\/merchant-acquirer-mobile.svg","link":"https:\/\/www.ppro.com\/acquiring-for-payment-platforms\/merchant-acquirer-mobile\/","alt":"merchant acquirer mobile","author":"7","description":"","caption":"","name":"merchant-acquirer-mobile","status":"inherit","uploaded_to":30358,"date":"2022-08-26 13:25:30","modified":"2022-08-26 13:25:37","menu_order":0,"mime_type":"image\/svg+xml","type":"image","subtype":"svg+xml","icon":"https:\/\/www.ppro.com\/wp-includes\/images\/media\/default.png","width":0,"height":0,"sizes":{"thumbnail":"https:\/\/www.ppro.com\/wp-content\/uploads\/2022\/08\/merchant-acquirer-mobile.svg","thumbnail-width":1,"thumbnail-height":1,"medium":"https:\/\/www.ppro.com\/wp-content\/uploads\/2022\/08\/merchant-acquirer-mobile.svg","medium-width":1,"medium-height":1,"medium_large":"https:\/\/www.ppro.com\/wp-content\/uploads\/2022\/08\/merchant-acquirer-mobile.svg","medium_large-width":1,"medium_large-height":1,"large":"https:\/\/www.ppro.com\/wp-content\/uploads\/2022\/08\/merchant-acquirer-mobile.svg","large-width":1,"large-height":1,"1536x1536":"https:\/\/www.ppro.com\/wp-content\/uploads\/2022\/08\/merchant-acquirer-mobile.svg","1536x1536-width":1,"1536x1536-height":1,"2048x2048":"https:\/\/www.ppro.com\/wp-content\/uploads\/2022\/08\/merchant-acquirer-mobile.svg","2048x2048-width":1,"2048x2048-height":1}},"opacity":"100","position":"right","width":"100%","offset_top":"160px","offset_left":"0px"}]},{"min_screen_width":"600","max_content_width":"90%","content_position":"left","padding_top":"0px","padding_bottom":"700px","images":[{"image":{"ID":32499,"id":32499,"title":"merchant acquirer mobile","filename":"merchant-acquirer-mobile.svg","filesize":68870,"url":"https:\/\/www.ppro.com\/wp-content\/uploads\/2022\/08\/merchant-acquirer-mobile.svg","link":"https:\/\/www.ppro.com\/acquiring-for-payment-platforms\/merchant-acquirer-mobile\/","alt":"merchant acquirer mobile","author":"7","description":"","caption":"","name":"merchant-acquirer-mobile","status":"inherit","uploaded_to":30358,"date":"2022-08-26 13:25:30","modified":"2022-08-26 13:25:37","menu_order":0,"mime_type":"image\/svg+xml","type":"image","subtype":"svg+xml","icon":"https:\/\/www.ppro.com\/wp-includes\/images\/media\/default.png","width":0,"height":0,"sizes":{"thumbnail":"https:\/\/www.ppro.com\/wp-content\/uploads\/2022\/08\/merchant-acquirer-mobile.svg","thumbnail-width":1,"thumbnail-height":1,"medium":"https:\/\/www.ppro.com\/wp-content\/uploads\/2022\/08\/merchant-acquirer-mobile.svg","medium-width":1,"medium-height":1,"medium_large":"https:\/\/www.ppro.com\/wp-content\/uploads\/2022\/08\/merchant-acquirer-mobile.svg","medium_large-width":1,"medium_large-height":1,"large":"https:\/\/www.ppro.com\/wp-content\/uploads\/2022\/08\/merchant-acquirer-mobile.svg","large-width":1,"large-height":1,"1536x1536":"https:\/\/www.ppro.com\/wp-content\/uploads\/2022\/08\/merchant-acquirer-mobile.svg","1536x1536-width":1,"1536x1536-height":1,"2048x2048":"https:\/\/www.ppro.com\/wp-content\/uploads\/2022\/08\/merchant-acquirer-mobile.svg","2048x2048-width":1,"2048x2048-height":1}},"opacity":"100","position":"center","width":"100%","offset_top":"80%","offset_left":"5%"}]},{"min_screen_width":"768","max_content_width":"45%","content_position":"left","padding_top":"0px","padding_bottom":"0","images":[{"image":{"ID":32503,"id":32503,"title":"merchant acquirer middle size","filename":"merchant-acquirer-middle-size.svg","filesize":88852,"url":"https:\/\/www.ppro.com\/wp-content\/uploads\/2022\/08\/merchant-acquirer-middle-size.svg","link":"https:\/\/www.ppro.com\/acquiring-for-payment-platforms\/merchant-acquirer-middle-size\/","alt":"merchant acquirer middle size","author":"7","description":"","caption":"","name":"merchant-acquirer-middle-size","status":"inherit","uploaded_to":30358,"date":"2022-08-26 13:28:09","modified":"2022-08-26 13:28:45","menu_order":0,"mime_type":"image\/svg+xml","type":"image","subtype":"svg+xml","icon":"https:\/\/www.ppro.com\/wp-includes\/images\/media\/default.png","width":0,"height":0,"sizes":{"thumbnail":"https:\/\/www.ppro.com\/wp-content\/uploads\/2022\/08\/merchant-acquirer-middle-size.svg","thumbnail-width":1,"thumbnail-height":1,"medium":"https:\/\/www.ppro.com\/wp-content\/uploads\/2022\/08\/merchant-acquirer-middle-size.svg","medium-width":1,"medium-height":1,"medium_large":"https:\/\/www.ppro.com\/wp-content\/uploads\/2022\/08\/merchant-acquirer-middle-size.svg","medium_large-width":1,"medium_large-height":1,"large":"https:\/\/www.ppro.com\/wp-content\/uploads\/2022\/08\/merchant-acquirer-middle-size.svg","large-width":1,"large-height":1,"1536x1536":"https:\/\/www.ppro.com\/wp-content\/uploads\/2022\/08\/merchant-acquirer-middle-size.svg","1536x1536-width":1,"1536x1536-height":1,"2048x2048":"https:\/\/www.ppro.com\/wp-content\/uploads\/2022\/08\/merchant-acquirer-middle-size.svg","2048x2048-width":1,"2048x2048-height":1}},"opacity":"100","position":"right","width":"60%","offset_top":"0px","offset_left":"0px"}]},{"min_screen_width":"1024","max_content_width":"40%","content_position":"left","padding_top":"0px","padding_bottom":"0px","images":[{"image":{"ID":32346,"id":32346,"title":"merchant acquirer","filename":"merchant-acquirer.svg","filesize":85034,"url":"https:\/\/www.ppro.com\/wp-content\/uploads\/2022\/08\/merchant-acquirer.svg","link":"https:\/\/www.ppro.com\/acquiring-for-payment-platforms\/merchant-acquirer\/","alt":"merchant acquirer","author":"7","description":"","caption":"","name":"merchant-acquirer","status":"inherit","uploaded_to":30358,"date":"2022-08-24 15:27:24","modified":"2022-08-24 15:27:33","menu_order":0,"mime_type":"image\/svg+xml","type":"image","subtype":"svg+xml","icon":"https:\/\/www.ppro.com\/wp-includes\/images\/media\/default.png","width":0,"height":0,"sizes":{"thumbnail":"https:\/\/www.ppro.com\/wp-content\/uploads\/2022\/08\/merchant-acquirer.svg","thumbnail-width":1,"thumbnail-height":1,"medium":"https:\/\/www.ppro.com\/wp-content\/uploads\/2022\/08\/merchant-acquirer.svg","medium-width":1,"medium-height":1,"medium_large":"https:\/\/www.ppro.com\/wp-content\/uploads\/2022\/08\/merchant-acquirer.svg","medium_large-width":1,"medium_large-height":1,"large":"https:\/\/www.ppro.com\/wp-content\/uploads\/2022\/08\/merchant-acquirer.svg","large-width":1,"large-height":1,"1536x1536":"https:\/\/www.ppro.com\/wp-content\/uploads\/2022\/08\/merchant-acquirer.svg","1536x1536-width":1,"1536x1536-height":1,"2048x2048":"https:\/\/www.ppro.com\/wp-content\/uploads\/2022\/08\/merchant-acquirer.svg","2048x2048-width":1,"2048x2048-height":1}},"opacity":"100","position":"right","width":"80%","offset_top":"2%","offset_left":"2%"}]},{"min_screen_width":"1440","max_content_width":"42%","content_position":"left","padding_top":"70px","padding_bottom":"100px","images":[{"image":{"ID":32346,"id":32346,"title":"merchant acquirer","filename":"merchant-acquirer.svg","filesize":85034,"url":"https:\/\/www.ppro.com\/wp-content\/uploads\/2022\/08\/merchant-acquirer.svg","link":"https:\/\/www.ppro.com\/acquiring-for-payment-platforms\/merchant-acquirer\/","alt":"merchant acquirer","author":"7","description":"","caption":"","name":"merchant-acquirer","status":"inherit","uploaded_to":30358,"date":"2022-08-24 15:27:24","modified":"2022-08-24 15:27:33","menu_order":0,"mime_type":"image\/svg+xml","type":"image","subtype":"svg+xml","icon":"https:\/\/www.ppro.com\/wp-includes\/images\/media\/default.png","width":0,"height":0,"sizes":{"thumbnail":"https:\/\/www.ppro.com\/wp-content\/uploads\/2022\/08\/merchant-acquirer.svg","thumbnail-width":1,"thumbnail-height":1,"medium":"https:\/\/www.ppro.com\/wp-content\/uploads\/2022\/08\/merchant-acquirer.svg","medium-width":1,"medium-height":1,"medium_large":"https:\/\/www.ppro.com\/wp-content\/uploads\/2022\/08\/merchant-acquirer.svg","medium_large-width":1,"medium_large-height":1,"large":"https:\/\/www.ppro.com\/wp-content\/uploads\/2022\/08\/merchant-acquirer.svg","large-width":1,"large-height":1,"1536x1536":"https:\/\/www.ppro.com\/wp-content\/uploads\/2022\/08\/merchant-acquirer.svg","1536x1536-width":1,"1536x1536-height":1,"2048x2048":"https:\/\/www.ppro.com\/wp-content\/uploads\/2022\/08\/merchant-acquirer.svg","2048x2048-width":1,"2048x2048-height":1}},"opacity":"100","position":"right","width":"75%","offset_top":"-5%","offset_left":"2%"}]}]
Acquiring platform as a service
Become a merchant acquirer
Want to add merchant acquiring services to your payment platform or gateway? It's no easy task.
Unless you use our end-to-end acquiring infrastructure, engineered to help you save time and money.
Break through the
cost-of-entry barrier
Adding acquiring to your payment platform could cost your business around $5 million… at least.*
So if your finances are squeezed, build your offering on our infrastructure, complete with ready-to-go products and a team of pros on hand to do the heavy lifting for you.
*Based on our estimate of a medium-sized fintech company.
Scale your services *in one place|quickly|easily*
Launch products faster
One connection gives you access to hundreds of payment, fraud, and other products, which you can launch in weeks.
Unlock more choice
With no limits on your choice of provider, you can unlock more products and services for your merchants.
Avoid costly maintenance
We'll monitor each integration and fix issues when they arise, helping you to cut down on your own maintenance costs.
Goodbye, APIs.
Hello, app store.
Our service orchestration layer lets you deploy third-party payment, acquiring, and risk products from one place.
Think of it as an industrial app store for your payment platform.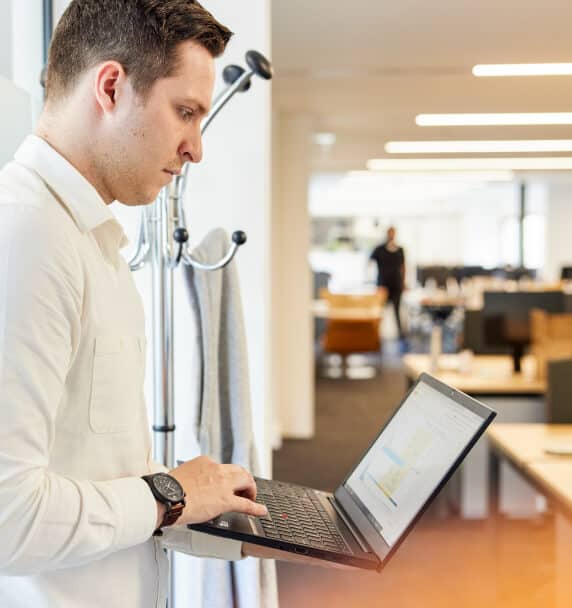 Processing cards for the first time? We've got you covered.
If you're processing cards for the first time, you'll need to get to grips with the relevant standards, such as ISO (for Visa) and Base2 (for Mastercard), as well as Interchange++. You'll also need to set up for billing processes, dispute management, and merchant risk assessments.
Alternatively, you can leave all those complexities to us.
Cut down on the coding
Our no-code interface lets you edit transactions with clicks, not code.
So you can avoid complex coding when you need to change things. And that means you can free up your tech folks and finances.
Simplify your merchant lifecycle
We have a range of merchant-verification and onboarding products and services, covering everything from KYC and AML to credit checks.
They all communicate with each other, so you can rest easy knowing that the merchant lifecycle is taken care of.
Ready to tap into a billion-dollar opportunity?
According to McKinsey, acquiring platform as a service (PAaaS) is set to be worth US$4 billion by 2030.
If you don't want to see your business get left behind, let's talk.