Payment methods
77% of online sales are made using a local or alternative payment method. Find out which ones you'll need to increase your global sales.
Why you should get your
payment methods from us
Skip the groundwork
We have ready-to-go integrations of the most market-relevant checkout options. So you won't have to spend time and money establishing your own entities in your target market.
Get to market faster
We'll launch your payment methods in weeks or – in some cases – with one click. That means you'll be able to break into markets faster and start selling sooner.
Reduce failed transactions
There are hardly any gaps between the provider's tech and our own, meaning lower lag times and fewer failed transactions for you.
Unlock enhancements
Many of our payment methods come with enhancements, such as over refunds, that might not be available (or cheap) if you go direct.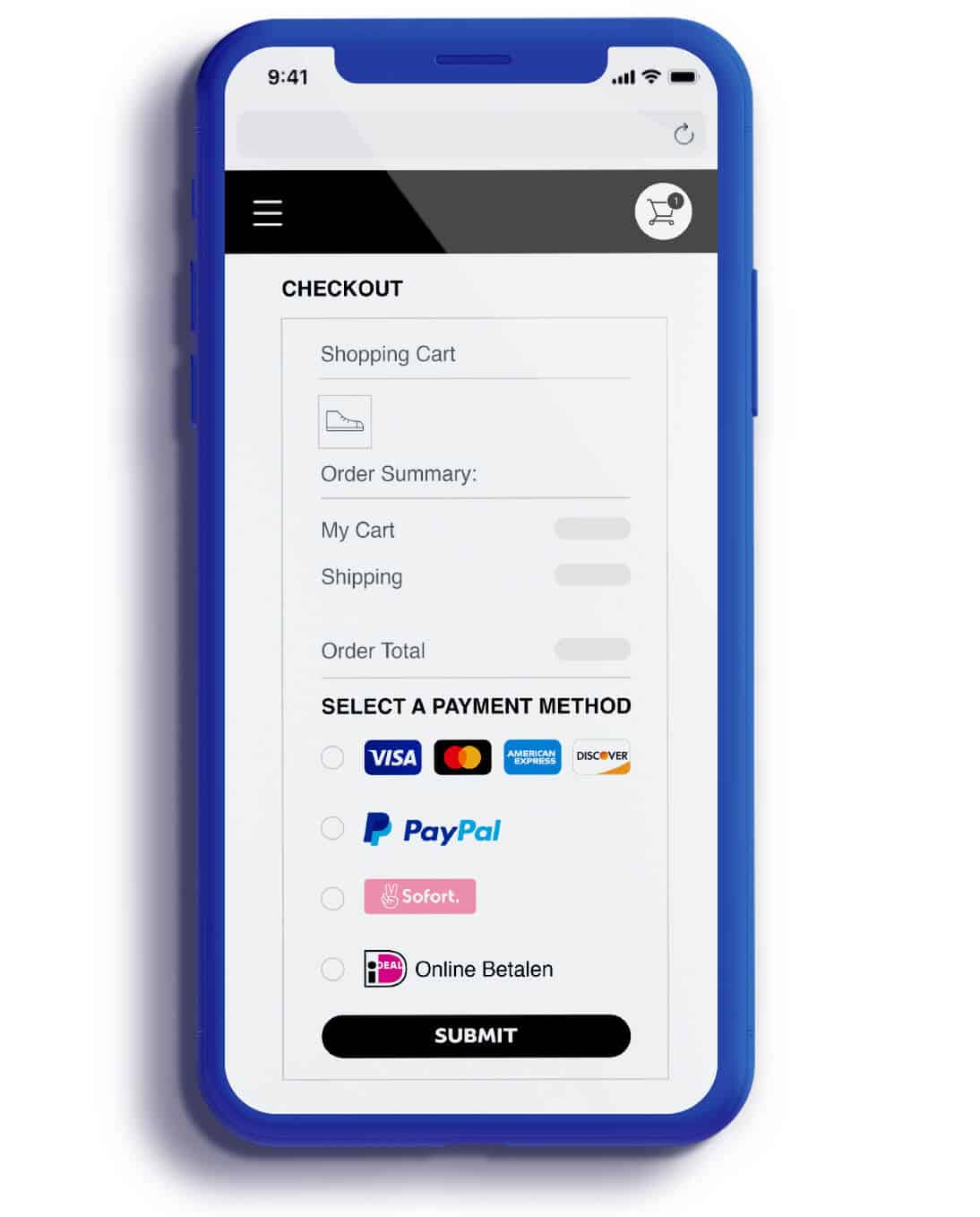 Accept payments
In a hurry? Launch your payment methods fast.
It can take an entire year (and $1 million) to launch a single payment method. But we can get it done in weeks.
If you want to speed things up, let's talk.
Payments management
Outsource the heavy lifting.
Buy back your *time | focus | resources*.
Managing all the operational complexities of digital payments can eat into your time and finances.
So let us do it all for you.
Click 'get started'…
and fill in a short form. One of our payment experts will then get in touch to find out more about your business.
We'll get
you set up…
in our test environment so you can get to know our infrastructure.
Complete your account creation…
by signing a single contract and passing our KYC (know your customer) and AML (anti-money laundering) checks.
We'll
onboard you…
onto our platform. You'll then be able to activate your merchants using our easy-to-use portal or via an API.
Start
converting…
across borders and locally with your PPRO-powered payment methods.