Payment methods
77% of online sales are made using a local or alternative payment method. Find out which ones you'll need to increase your global sales.
Regional payment guides
Recommended payment methods for the regions you sell in
Our payment methods
Don't just accept payments.
Optimise them.
Globalise your platform seamlessly
Our infrastructure lets you integrate multiple payment methods onto your platform, from Alipay to Sofort. So you won't have to spend time and money establishing connections with each and every payment method provider.
Get to market faster
We'll work with you to launch your payment methods in weeks. And we'll provide your sales teams with white-label marketing material to make it easier for them to sell your new payment methods to potential merchants.
Reduce payment failures
There are virtually no gaps between the provider's technology and our own. So we can monitor transactions closely and fix issues quickly. That means lower lag times and fewer failed transactions for you.
Unlock better conversions
Our high-quality integrations will boost your checkout conversions and authorisation rates. What's more, our payments experts and data analysts will work with you to continuously optimise your checkout performance.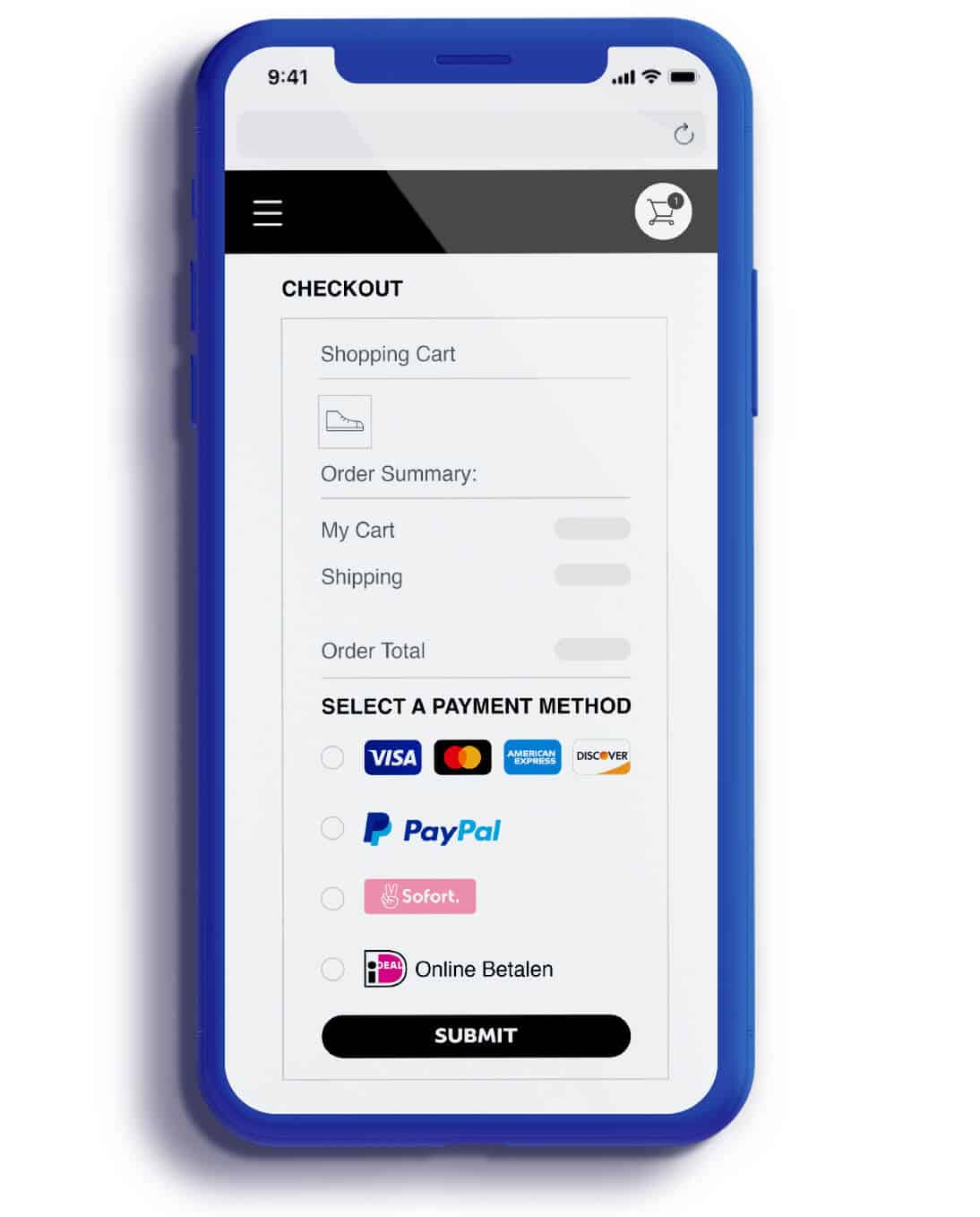 New payment method
Add PayPal wallet to your payment platform
Gain access to 377 million customers worldwide by adding PayPal wallet to your payment gateway.
Payment methods explained
What are local payment methods?
Local payment methods (or alternative payment methods) are just another name for the preferred ways to pay in a particular country – from Sofort in Germany to Alipay in China.
77% of global online purchases are made with a local or alternative payment method, rather than a credit card.
If you don't offer the right methods for countries you sell in, your customers will bounce before they buy.
Integrating and managing local payment methods can be costly and time-consuming – if you try to do it all yourself.
Partner with us and we'll help you accept payments like a pro.
Case study
Credit cards + local payment methods = higher volumes
Local payment methods (LPMs) won't eat into your credit card volume – they'll simply add to it.
Here's a graph showing how we helped a major Silicon Valley payment service provider (PSP) with a credit card focus break into Europe's bank transfer-dominated market.
The local payment methods we integrated onto their platform added to their overall volume. We could do the same for you.
Click 'get started'…
and fill in a short form. One of our payment experts will then get in touch to find out more about your business.
We'll get
you set up…
in our test environment so you can get to know our infrastructure.
Complete your account creation…
by signing a single contract and passing our KYC (know your customer) and AML (anti-money laundering) checks.
We'll
onboard you…
onto our platform. You'll then be able to activate your merchants using our easy-to-use portal or via an API.
Start
converting…
across borders and locally with your PPRO-powered payment methods.