[{"min_screen_width":"0","max_content_width":"100%","content_position":"left","padding_top":"0px","padding_bottom":"240px","images":[{"image":{"ID":40875,"id":40875,"title":"orchestration-hero","filename":"orchestration-hero.svg","filesize":168412,"url":"https:\/\/www.ppro.com\/wp-content\/uploads\/2023\/01\/orchestration-hero.svg","link":"https:\/\/www.ppro.com\/service-orchestration\/orchestration-hero\/","alt":"Orchestration hero","author":"7","description":"","caption":"","name":"orchestration-hero","status":"inherit","uploaded_to":40691,"date":"2023-01-06 12:40:47","modified":"2023-01-06 12:41:02","menu_order":0,"mime_type":"image\/svg+xml","type":"image","subtype":"svg+xml","icon":"https:\/\/www.ppro.com\/wp-includes\/images\/media\/default.png","width":0,"height":0,"sizes":{"thumbnail":"https:\/\/www.ppro.com\/wp-content\/uploads\/2023\/01\/orchestration-hero.svg","thumbnail-width":1,"thumbnail-height":1,"medium":"https:\/\/www.ppro.com\/wp-content\/uploads\/2023\/01\/orchestration-hero.svg","medium-width":1,"medium-height":1,"medium_large":"https:\/\/www.ppro.com\/wp-content\/uploads\/2023\/01\/orchestration-hero.svg","medium_large-width":1,"medium_large-height":1,"large":"https:\/\/www.ppro.com\/wp-content\/uploads\/2023\/01\/orchestration-hero.svg","large-width":1,"large-height":1,"1536x1536":"https:\/\/www.ppro.com\/wp-content\/uploads\/2023\/01\/orchestration-hero.svg","1536x1536-width":1,"1536x1536-height":1,"2048x2048":"https:\/\/www.ppro.com\/wp-content\/uploads\/2023\/01\/orchestration-hero.svg","2048x2048-width":1,"2048x2048-height":1}},"opacity":"100","position":"left","width":"100%","offset_top":"480px","offset_left":"0px"}]},{"min_screen_width":"350","max_content_width":"100%","content_position":"left","padding_top":"0px","padding_bottom":"280px","images":[{"image":{"ID":40875,"id":40875,"title":"orchestration-hero","filename":"orchestration-hero.svg","filesize":168412,"url":"https:\/\/www.ppro.com\/wp-content\/uploads\/2023\/01\/orchestration-hero.svg","link":"https:\/\/www.ppro.com\/service-orchestration\/orchestration-hero\/","alt":"Orchestration hero","author":"7","description":"","caption":"","name":"orchestration-hero","status":"inherit","uploaded_to":40691,"date":"2023-01-06 12:40:47","modified":"2023-01-06 12:41:02","menu_order":0,"mime_type":"image\/svg+xml","type":"image","subtype":"svg+xml","icon":"https:\/\/www.ppro.com\/wp-includes\/images\/media\/default.png","width":0,"height":0,"sizes":{"thumbnail":"https:\/\/www.ppro.com\/wp-content\/uploads\/2023\/01\/orchestration-hero.svg","thumbnail-width":1,"thumbnail-height":1,"medium":"https:\/\/www.ppro.com\/wp-content\/uploads\/2023\/01\/orchestration-hero.svg","medium-width":1,"medium-height":1,"medium_large":"https:\/\/www.ppro.com\/wp-content\/uploads\/2023\/01\/orchestration-hero.svg","medium_large-width":1,"medium_large-height":1,"large":"https:\/\/www.ppro.com\/wp-content\/uploads\/2023\/01\/orchestration-hero.svg","large-width":1,"large-height":1,"1536x1536":"https:\/\/www.ppro.com\/wp-content\/uploads\/2023\/01\/orchestration-hero.svg","1536x1536-width":1,"1536x1536-height":1,"2048x2048":"https:\/\/www.ppro.com\/wp-content\/uploads\/2023\/01\/orchestration-hero.svg","2048x2048-width":1,"2048x2048-height":1}},"opacity":"100","position":"right","width":"85%","offset_top":"450px","offset_left":"0px"}]},{"min_screen_width":"469","max_content_width":"160%","content_position":"left","padding_top":"0px","padding_bottom":"250px","images":[{"image":{"ID":40875,"id":40875,"title":"orchestration-hero","filename":"orchestration-hero.svg","filesize":168412,"url":"https:\/\/www.ppro.com\/wp-content\/uploads\/2023\/01\/orchestration-hero.svg","link":"https:\/\/www.ppro.com\/service-orchestration\/orchestration-hero\/","alt":"Orchestration hero","author":"7","description":"","caption":"","name":"orchestration-hero","status":"inherit","uploaded_to":40691,"date":"2023-01-06 12:40:47","modified":"2023-01-06 12:41:02","menu_order":0,"mime_type":"image\/svg+xml","type":"image","subtype":"svg+xml","icon":"https:\/\/www.ppro.com\/wp-includes\/images\/media\/default.png","width":0,"height":0,"sizes":{"thumbnail":"https:\/\/www.ppro.com\/wp-content\/uploads\/2023\/01\/orchestration-hero.svg","thumbnail-width":1,"thumbnail-height":1,"medium":"https:\/\/www.ppro.com\/wp-content\/uploads\/2023\/01\/orchestration-hero.svg","medium-width":1,"medium-height":1,"medium_large":"https:\/\/www.ppro.com\/wp-content\/uploads\/2023\/01\/orchestration-hero.svg","medium_large-width":1,"medium_large-height":1,"large":"https:\/\/www.ppro.com\/wp-content\/uploads\/2023\/01\/orchestration-hero.svg","large-width":1,"large-height":1,"1536x1536":"https:\/\/www.ppro.com\/wp-content\/uploads\/2023\/01\/orchestration-hero.svg","1536x1536-width":1,"1536x1536-height":1,"2048x2048":"https:\/\/www.ppro.com\/wp-content\/uploads\/2023\/01\/orchestration-hero.svg","2048x2048-width":1,"2048x2048-height":1}},"opacity":"100","position":"left","width":"120%","offset_top":"270px","offset_left":"0px"}]},{"min_screen_width":"678","max_content_width":"100%","content_position":"left","padding_top":"0px","padding_bottom":"60%","images":[{"image":{"ID":40875,"id":40875,"title":"orchestration-hero","filename":"orchestration-hero.svg","filesize":168412,"url":"https:\/\/www.ppro.com\/wp-content\/uploads\/2023\/01\/orchestration-hero.svg","link":"https:\/\/www.ppro.com\/service-orchestration\/orchestration-hero\/","alt":"Orchestration hero","author":"7","description":"","caption":"","name":"orchestration-hero","status":"inherit","uploaded_to":40691,"date":"2023-01-06 12:40:47","modified":"2023-01-06 12:41:02","menu_order":0,"mime_type":"image\/svg+xml","type":"image","subtype":"svg+xml","icon":"https:\/\/www.ppro.com\/wp-includes\/images\/media\/default.png","width":0,"height":0,"sizes":{"thumbnail":"https:\/\/www.ppro.com\/wp-content\/uploads\/2023\/01\/orchestration-hero.svg","thumbnail-width":1,"thumbnail-height":1,"medium":"https:\/\/www.ppro.com\/wp-content\/uploads\/2023\/01\/orchestration-hero.svg","medium-width":1,"medium-height":1,"medium_large":"https:\/\/www.ppro.com\/wp-content\/uploads\/2023\/01\/orchestration-hero.svg","medium_large-width":1,"medium_large-height":1,"large":"https:\/\/www.ppro.com\/wp-content\/uploads\/2023\/01\/orchestration-hero.svg","large-width":1,"large-height":1,"1536x1536":"https:\/\/www.ppro.com\/wp-content\/uploads\/2023\/01\/orchestration-hero.svg","1536x1536-width":1,"1536x1536-height":1,"2048x2048":"https:\/\/www.ppro.com\/wp-content\/uploads\/2023\/01\/orchestration-hero.svg","2048x2048-width":1,"2048x2048-height":1}},"opacity":"100","position":"right","width":"80%","offset_top":"60%","offset_left":"0px"}]},{"min_screen_width":"768","max_content_width":"47%","content_position":"left","padding_top":"0px","padding_bottom":"120px","images":[{"image":{"ID":40875,"id":40875,"title":"orchestration-hero","filename":"orchestration-hero.svg","filesize":168412,"url":"https:\/\/www.ppro.com\/wp-content\/uploads\/2023\/01\/orchestration-hero.svg","link":"https:\/\/www.ppro.com\/service-orchestration\/orchestration-hero\/","alt":"Orchestration hero","author":"7","description":"","caption":"","name":"orchestration-hero","status":"inherit","uploaded_to":40691,"date":"2023-01-06 12:40:47","modified":"2023-01-06 12:41:02","menu_order":0,"mime_type":"image\/svg+xml","type":"image","subtype":"svg+xml","icon":"https:\/\/www.ppro.com\/wp-includes\/images\/media\/default.png","width":0,"height":0,"sizes":{"thumbnail":"https:\/\/www.ppro.com\/wp-content\/uploads\/2023\/01\/orchestration-hero.svg","thumbnail-width":1,"thumbnail-height":1,"medium":"https:\/\/www.ppro.com\/wp-content\/uploads\/2023\/01\/orchestration-hero.svg","medium-width":1,"medium-height":1,"medium_large":"https:\/\/www.ppro.com\/wp-content\/uploads\/2023\/01\/orchestration-hero.svg","medium_large-width":1,"medium_large-height":1,"large":"https:\/\/www.ppro.com\/wp-content\/uploads\/2023\/01\/orchestration-hero.svg","large-width":1,"large-height":1,"1536x1536":"https:\/\/www.ppro.com\/wp-content\/uploads\/2023\/01\/orchestration-hero.svg","1536x1536-width":1,"1536x1536-height":1,"2048x2048":"https:\/\/www.ppro.com\/wp-content\/uploads\/2023\/01\/orchestration-hero.svg","2048x2048-width":1,"2048x2048-height":1}},"opacity":"100","position":"right","width":"50%","offset_top":"0px","offset_left":"5%"}]},{"min_screen_width":"1024","max_content_width":"50%","content_position":"left","padding_top":"100px","padding_bottom":"220px","images":[{"image":{"ID":40875,"id":40875,"title":"orchestration-hero","filename":"orchestration-hero.svg","filesize":168412,"url":"https:\/\/www.ppro.com\/wp-content\/uploads\/2023\/01\/orchestration-hero.svg","link":"https:\/\/www.ppro.com\/service-orchestration\/orchestration-hero\/","alt":"Orchestration hero","author":"7","description":"","caption":"","name":"orchestration-hero","status":"inherit","uploaded_to":40691,"date":"2023-01-06 12:40:47","modified":"2023-01-06 12:41:02","menu_order":0,"mime_type":"image\/svg+xml","type":"image","subtype":"svg+xml","icon":"https:\/\/www.ppro.com\/wp-includes\/images\/media\/default.png","width":0,"height":0,"sizes":{"thumbnail":"https:\/\/www.ppro.com\/wp-content\/uploads\/2023\/01\/orchestration-hero.svg","thumbnail-width":1,"thumbnail-height":1,"medium":"https:\/\/www.ppro.com\/wp-content\/uploads\/2023\/01\/orchestration-hero.svg","medium-width":1,"medium-height":1,"medium_large":"https:\/\/www.ppro.com\/wp-content\/uploads\/2023\/01\/orchestration-hero.svg","medium_large-width":1,"medium_large-height":1,"large":"https:\/\/www.ppro.com\/wp-content\/uploads\/2023\/01\/orchestration-hero.svg","large-width":1,"large-height":1,"1536x1536":"https:\/\/www.ppro.com\/wp-content\/uploads\/2023\/01\/orchestration-hero.svg","1536x1536-width":1,"1536x1536-height":1,"2048x2048":"https:\/\/www.ppro.com\/wp-content\/uploads\/2023\/01\/orchestration-hero.svg","2048x2048-width":1,"2048x2048-height":1}},"opacity":"100","position":"right","width":"55%","offset_top":"-25%","offset_left":"15%"}]}]
Service orchestration
Deploy all your payment and acquiring services from one place
Roll out hundreds of products from dozens of providers with clicks, not code.
What is service orchestration?
It's basically an app store
for banks and acquirers
Our service orchestration layer lets you deploy hundreds or products from dozens of third-party providers and their APIs. And you can do it using clicks, not code.
It's basically an app store for banks, acquirers, and payment service providers who want to get their services to market faster.
Get ready to say "RIP RFP"
PPRO service orchestration lets you add and swap out third-party applications quickly without having to go through the usual request-for-proposal (RFP) process.
Hear all about it from Oliver Rajic, our orchestration "O.G.".
Payments orchestration
We also do
payments orchestration
We can help you roll out smart routing to automatically direct transactions to the right product.
That means fewer delays and failed transactions.
Create and edit rules in our easy-to-use no-code interface, choosing from a wide range of criteria, including cost, risk, and geographical relevance.
If you need further support, we'll help you define and set up routing rules tailored to your particular needs.
Thanks to its intuitive smart routing, our orchestration layer will aggregate crucial data across your products and services, giving you deeper, richer real-time analytics.
Merchant acquiring
just got an upgrade
Deploy, iterate, and scale end-to-end acquiring services like never before with the help of our orchestration layer.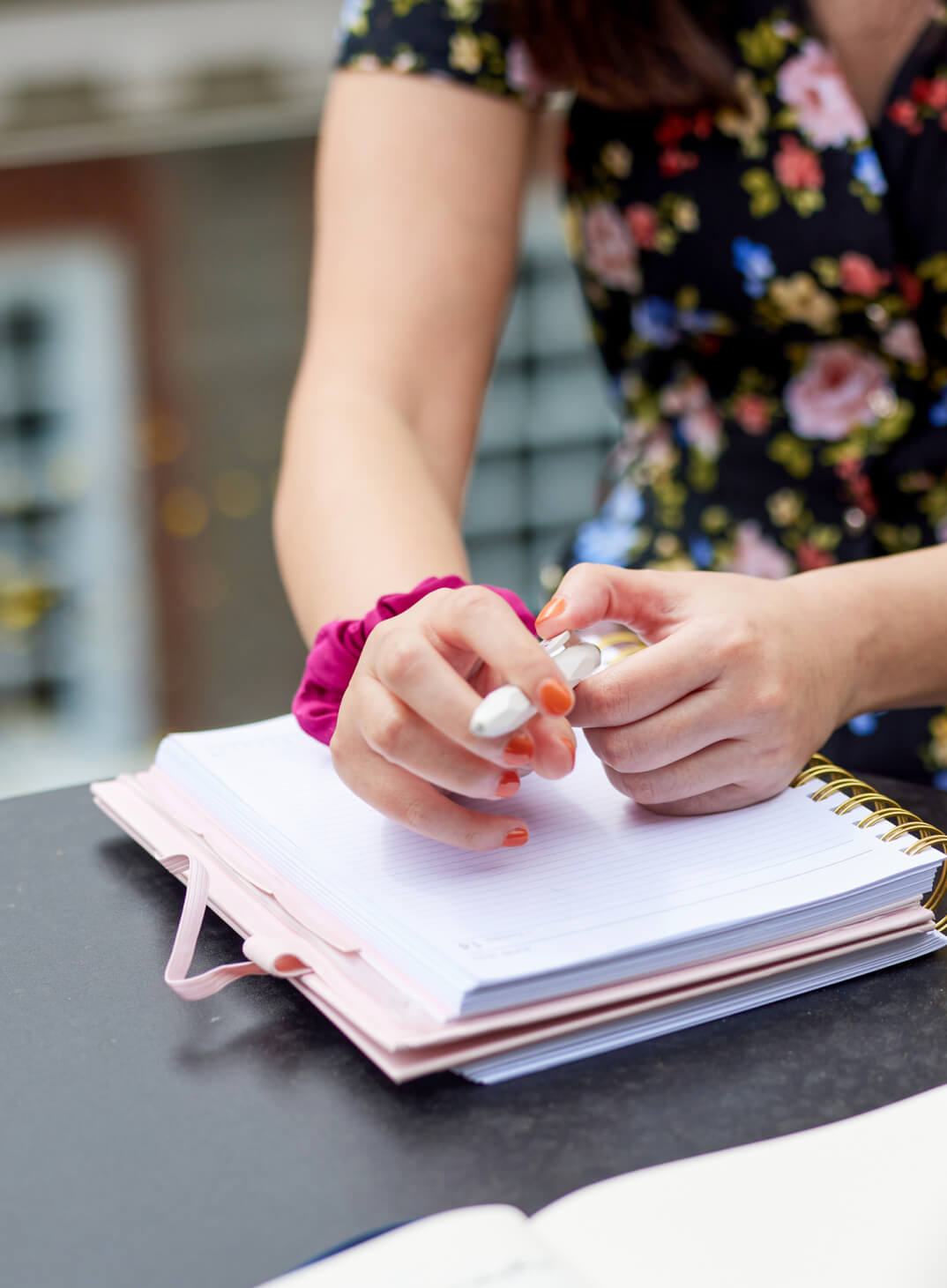 Ready to partner with
the pros? Let's talk.
Reach out to our team to find out how we can help scale your business.